Purity and Bea,
Do you remember the day Grandma and Grandpa took everyone to Soak City in Palm Springs?  Purity was about two.  Bea, you were a tiny baby that would not have liked all that sun.  You stayed home with Grandma Dot.  Anyhow, we had a cabana rented and your mom, Grandma and I took turns taking all of you swimming.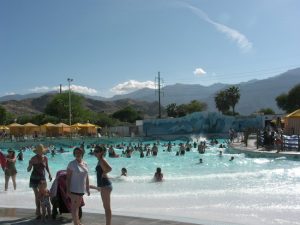 It was a great day.  I fell in love with the lazy river.  ???
On the way home, Grandpa got hungry so we stopped at Denny's.  I ordered fried shrimp.  Purity, you tried my shrimp and said you liked it. Yeah, I still remember it like it was yesterday.  We sat in a big booth near the window.  I'm sitting in that Denny's right now.  You are with me.  And I love you both so much.
Prudence xxoo