Once the car landed in a remote part of Holland, the two gals made their way into the city of Amsterdam and to the Anne Frank Haus (House). Bea was very excited to open the secret bookshelf which led to the Frank's hiding place from 1942-1944. Along the corridor leading to the annex, there were thousands of pictures of Anne Frank and her family.  Pictures that Bea and Prudence had never seen published before.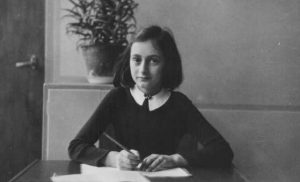 Finally, they came to the bookcase door.
"Here we go," whispered Bea as she tugged the door.  It was very heavy – weighted down with the huge reminder it carried of the people it protected for almost three years before the Nazi's discovered it…
Later, the girls stood in a dark cinema room showing footage of the how the family was arrested, and their time in each of the camps that Anne and Margot visited. Despite being almost seventeen years old, Bea gripped her oldest sister's hand tightly – especially when the Frank sisters ended up in Bergen Belsen.
"They didn't last too long there," said Bea.  They both died of typhus about fourteen days before the camp was liberated.  If they could have just held on a little while longer…"
"They were tired of being strong," replied Prudence.  "Even the best of us get tired of being strong."
Later, they got back into the MINI and drove over more rivers and waterways until they found themselves in Copenhagen, Denmark for the night.  Purity was waiting for them in the lobby of the hotel.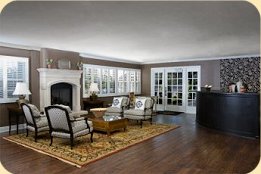 "Must have been quite a nice date," exclaimed Bea as she sidled past her older sister.
"It was," smirked Purity. "I introduced Kris to my fella and he's already afraid of Kris. He knows if he acts like a jerk, all three of my brothers are going to pulverize him!"
"A little fear never hurt anyone," replied Prudence smiling.
That evening, the girls decided to relax at the indoor pool.  Prudence wasn't much for the water, but she enjoyed the hot tub.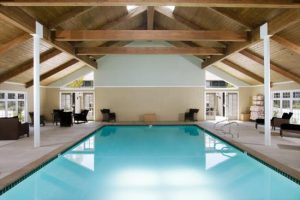 "Remember when we used the hot tub at your apartment?" asked Purity.  "You had just moved in and we had come over to help you organize the closet."
"I do remember that," said Prudence.  "You were both a big help that day."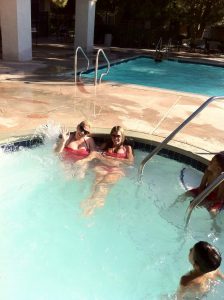 That evening, they curled up on the bed, as they always did, and watched the movie together, The Fault in Our Stars…