I hope you both get to enjoy the satisfaction of going to a dealership and picking out a car that you really love. It is quite a thrill. I was going for a convertible. But after driving this British Racing Green two door hardtop with the sunroof, I fell in love.  You'll understand when you see it. Oh, so cute!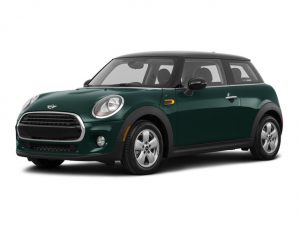 As it is a 2017, it has all the technological bells and whistles: Bluetooth telephone support, Sirius Satellite Radio, and a premium audio system.  This should be a super fun car to drive on my road trip up the coast to San Francisco and back.
It's pretty safe too (not as safe as a 2017 Honda).  It has eight airbags.  The car actually senses it is experiencing a crash and does a number of things: the doors unlock, the hazard lights turn on and the fuel pump shuts down.  On hills, the car will hold the position in stop until you move your foot off the brake and get it to the gas pedal.  So, no rolling backwards on hills.  That will come in handy in San Francisco.
All in all, it's a pretty cool car. Some of the technological features are a bit daunting, but I'm going to have to learn it some time.  Yay!  I'm so happy!