I got the two directors some nice glasses engraved with the phrase:
That which does not kill us makes us stronger."
I think they'll like their gifts.  What do you think? I added the bling on the stem of the glass.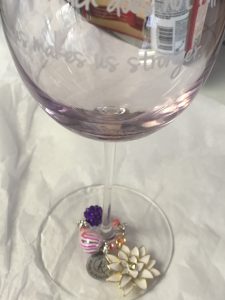 We all went out again last night.  I was out past midnight laughing and chatting with all these folks.  I hope you both get a chance to go out with a bunch of people that make you laugh and feel totally accepted.  What a blast we had.