"It's in the can." That's what film people say when they are finished filming.  Today's Drama club was great!  I got the last few scenes I needed for my movie. I've been getting up real early and editing the film.
This kids are SO excited!  We're even going to have a Superhero After Party.
Things are going well on the Homefront too.  Big Bro just took the car out for a spin.  And he's going to take it tomorrow to get it washed up real good.  He's even going to wax it.  Don't worry, sweet Purity.  I'll remind him it's YOUR car.  He's just using it (like I am) until you need it.
International Day of the Woman should not go by without at least a mention by your beloved Cosmic VJ, the Sketchy Scribe.  And who better to quote but the immortal Gloria Steinem.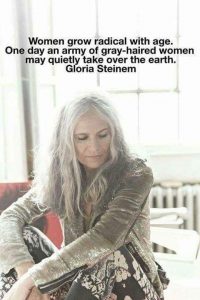 From your mouth to God's ear, Gloria! This song is quite old but give it a listen.  The words will inspire your gypsy girl heart. ☺️