The next morning, Grandma was up bright and early making pancakes and hard boiling eggs so the girls could decorate Easter eggs.
"Good morning!  Happy Easter!" said Grandma.
"Happy Easter, Grandma.  Good morning!" the girls said in unison.
They all ate their bunny shaped pancakes.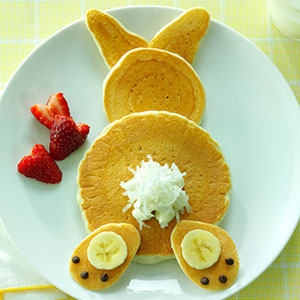 Then, they set to work making Easter eggs.  They had made eggs with their Grandmother many times before but it was fun to make the plain white eggs different colors.  Their big sister, Prudence helped too, of course.
Next, the girls' decided they were all going down to the spa and then to the pool to sit for a while.
As they entered the spa, a quiet, yet contented feeling set in.  Everything slowed down to a calm happy place.  The spa technicians took each of the girls into a private room and let them undress and put on long, soft robes.  The robes had been warmed in the dryer, so they were so comfortable.  Bea decided she wanted a pedicure. Purity really wanted to get a spa massage.  She did not want to go alone, however.
"I'll go with you," said Prudence.  "They have couple's massages.  We'll each have a masseuse.  But that way, I'll be in the room.  If you feel uncomfortable with ANYTHING, say something, OK?"
"Ok." Purity said.  She was a little nervous to be trying a massage.  But she remembered the report she had done on Eleanor Roosevelt several years ago in school.
Do something every day that scares you. – Eleanor Roosevelt
They entered the darkened room, lit only by a few tropical smelling candles.
"Now, you take off your robe and get under the blanket –  head up.  I'll come in to see if you are ready in a few minutes," the massuese said.  She closed the door behind her.
The girls quietly prepared for their massage.  The massueses came into the room and started by filling the palms of their hands with lavender aromatherapy oil.  They turned up the music slightly and then set to work on each of the girls.  They massaged their scalps first.  At first, Purity had a hard time relaxing.  But knowing Prudence was right there helped.  Prudence kept an eye on Purity's face.  Anytime she seemed uncomfortable, she'd ask her little sister…
"Are you ok, Pure?"
"Yes, I'm good," Purity would respond.  The massage was so relaxing.  To be touched with such consideration was such a comfort.  Purity let her mind drift away with the music as the harp took her on a journey of her senses.
After their spa time, the girls sat by the pool.  Kris came and hung out too for awhile bringing them pizza that Grandma had made for them.  The girls ordered fun, tropical nonalcoholic drinks from the restaurant nearby. They were delivered poolside.  The girls felt like they were "queens for a day (or two)."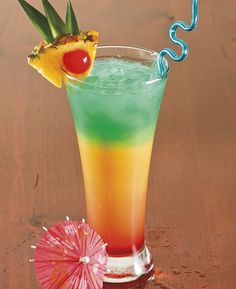 Purity swam around the pool with Mari, Xia, Kyree and Bea for most of the afternoon. Prudence had, as usual thought of everything.  They had pool toys to splash around with including a large dolphin to ride on and a large turtle to lie upon under the hot sun.
When they did get out of the pool, they chit-chatted with Prudence, Mari and Grandma. The girls were so happy to hear that the website was nearing its 1000th post.  They had been noticing how many people had been positively commenting on the website recently. Bea longed to add content of her own.  Prudence showed both girls how she had found sketches and stories from their past and had added them to the website. Bea's colorful heart had been made into a post entitled: Your Colorful Heart.  Purity's acrostic poem, she made in grade school, was one of the earliest posts Prudence had put on the site.
"And recently, I found notes Purity wrote me in my phone," I'm going to post those too!" said Prudy.
"What about my picture I took on your Ipad?" asked Bea.
"I'd love to use it, but we need to protect you from internet bad people," replied Prudence.  "Don't worry, I try to keep the posts fairly balanced between the two of you."
Unbeknownst to Prudence, Purity took her phone.  Purity found the "notes" section of the phone and quickly wrote a message to her oldest sister:
Hey I thought I would say that I loved you and would say let's have a lot of fun ok cooool
"Prudence will find that message later!" giggled Purity to herself.